Intelligent controls, digital speed control , audible and visual alarms, "Autoflow" feature - as debris starts accumulating in the filters, the air flow through the unit decreases. The "Autoflow" feature increases the motor speed automatically to increase air flow.
Air Filtration Systems, Air Purifiers for Positive Pressure, Negative Pressure Environment
Toll Free : 1-800-626-0664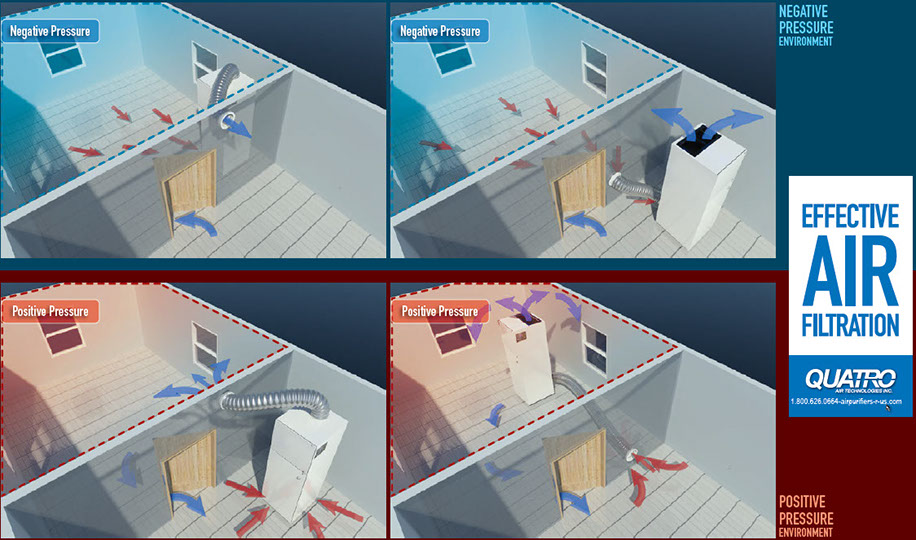 POSITIVE AIR- NEGATIVE AIR PRESSURE
MULTI-STAGE FILTRATION SYSTEMS
HEPA + CHEMICAL FILTRATION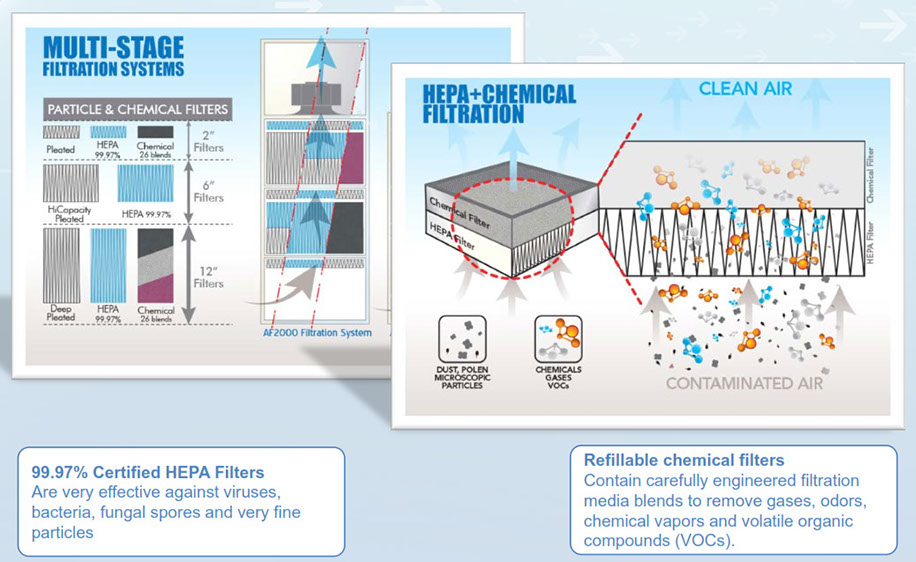 99.97% Certified HEPA Filters: Are very effective against viruses, bacteria, fungal spores and very fine particles
Refillable chemical filters: Contain carefully engineered filtration media blends to remove gases, odors, chemical vapors and volatile organic compounds (VOCs).
MULTI-STAGE FILTRATION SYSTEMS
HEPA + CHEMICAL ODOR FILTER