Intelligent controls, digital speed control , audible and visual alarms, "Autoflow" feature - as debris starts accumulating in the filters, the air flow through the unit decreases. The "Autoflow" feature increases the motor speed automatically to increase air flow.
adjustable extraction articulating arms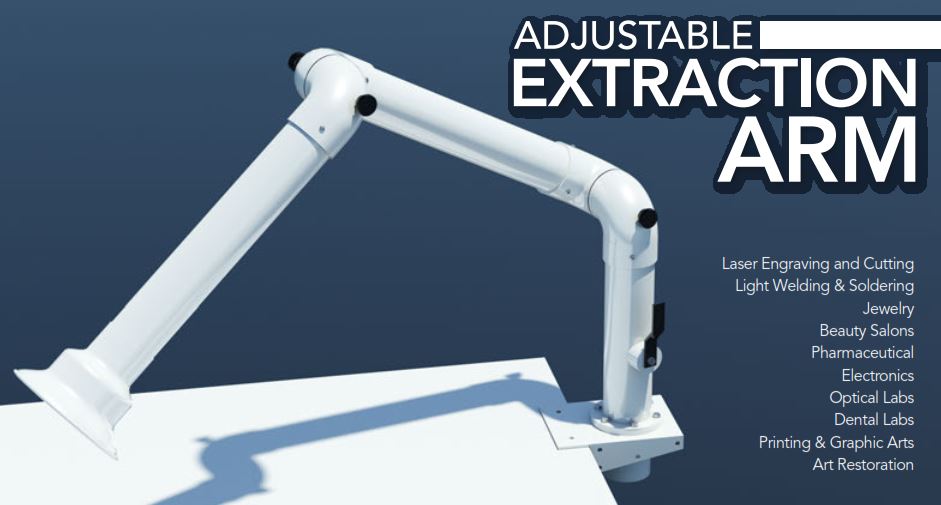 Laser engraving and cutting
Light welding and soldering
Jewelry
Beauty, Nail salons
Pharmaceutical
Electronics
Optical labs
Dental labs
Printing & Graphic arts
Art restoration
source-capture solutions for safer workplaces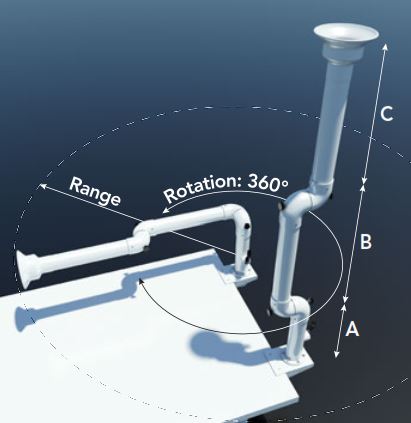 Compact and maneuverable extraction arm for any application that requires localized removal of dust, particulate matter, hazardous chemicals, fumes, gases, and vapors. The arm can be installed directly to the table of through a clamp holder to the tabletop or wall. The self-adjustable frictional joints and swivel allow users to set the arm in the most convenient work position. Structure : swivel with a vertical pipe, 2 o 3 adjustable pipe-segments, adjustable elbow joints.