Intelligent controls, digital speed control , audible and visual alarms, "Autoflow" feature - as debris starts accumulating in the filters, the air flow through the unit decreases. The "Autoflow" feature increases the motor speed automatically to increase air flow.
INTEGRATION with the existing HVAC system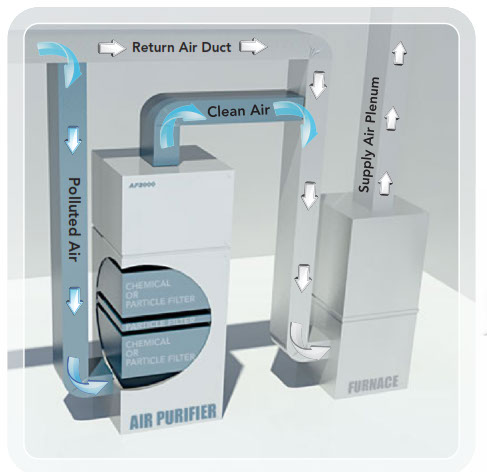 Installed in a partial bypass configuration, our air purifiers help eliminate the airborne contaminants passing through the HVAC systems, and provide clean air for large spaces or the entire home.