Intelligent controls, digital speed control , audible and visual alarms, "Autoflow" feature - as debris starts accumulating in the filters, the air flow through the unit decreases. The "Autoflow" feature increases the motor speed automatically to increase air flow.
Solder Fume Extraction
CollectAll | Hybrid Brushless Dust Collector
Designed for solder applications that as well as solder fumes create significant dust or debris
New hybrid, high suction motor technology
With collection bag, HEPA & Odor filter & brushless Hi-Pressure motor
3-stage filtration captures all particulates
Whisper quiet operation is office friendly
Optional Caster Kit: PN: AS025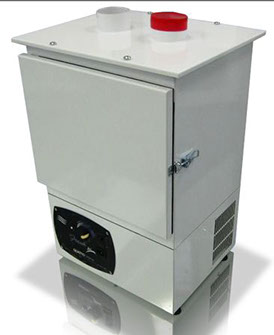 CollectAll
Height
Width
Depth
Weight
CFM
W.C.
26"(661mm)
17"(432mm)
14"(356mm)
75lb (34.02kg)
141 (240m3 / h)
44"
Brushless Motor
10 / 5
120 / 230