Intelligent controls, digital speed control , audible and visual alarms, "Autoflow" feature - as debris starts accumulating in the filters, the air flow through the unit decreases. The "Autoflow" feature increases the motor speed automatically to increase air flow.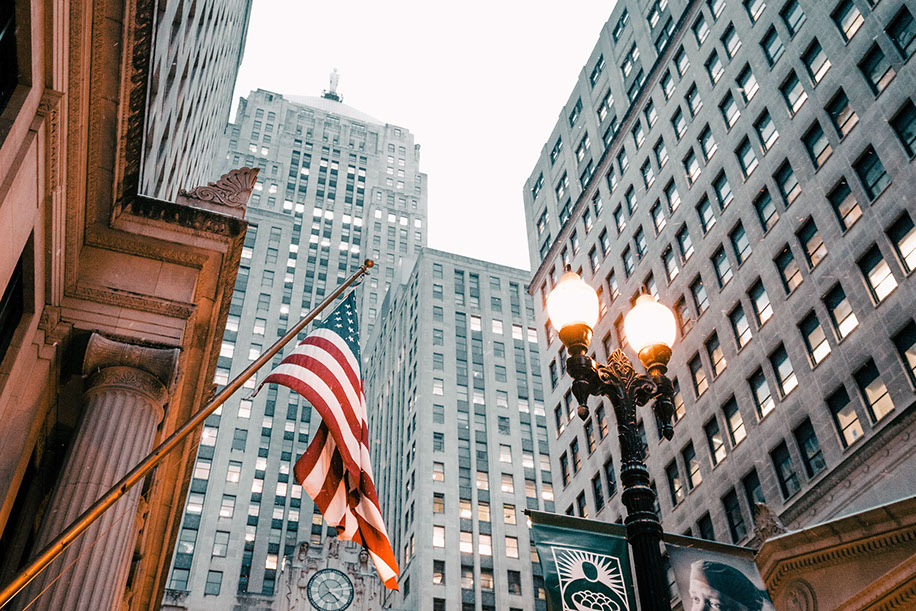 Air Filtration Systems For Law Enforcement, Police Department, Evidence Room, Dust, Airborne Particulates, Biohazard Substance, Chemicals, Odors, Gases
Effective protection against chemicals, narcotics, pathogens, mold, biological contaminants, dust, ultrafine particles and VOCs.
Protecting those who protect us
Playing a pivotal role in our society, law enforcement personnel may come in contact with a wide range of dangerous airborne contaminants such as: chemicals, pathogens, microorganisms, biological contaminants, gases, odors, narcotics, mold spores, dust and ultrafine particles. Not all immediately obvious, the effects of exposure to these contaminants could vary from temporary, immediate symptoms such as irritation of the eyes, nose, and throat, headaches, dizziness, and fatigue to more serious conditions that can be severely debilitating or fatal (respiratory diseases, heart disease, cancer). Allegations of contaminated and compromised evidence caused by improper storage conditions have put law enforcement agencies under intense scrutiny and expose them to liability.
Designed for continuous-duty operation in mission critical applications (healthcare, law enforcement, military) our air purification systems are essential tools for creating a safer and healthier work environment. Built to perform flawlessly in virtually any environment, our air purifiers feature a proven multi-stage filtration system including HEPA and chemical filters, high efficiency motors, and a diverse range of accessories for custom configurations.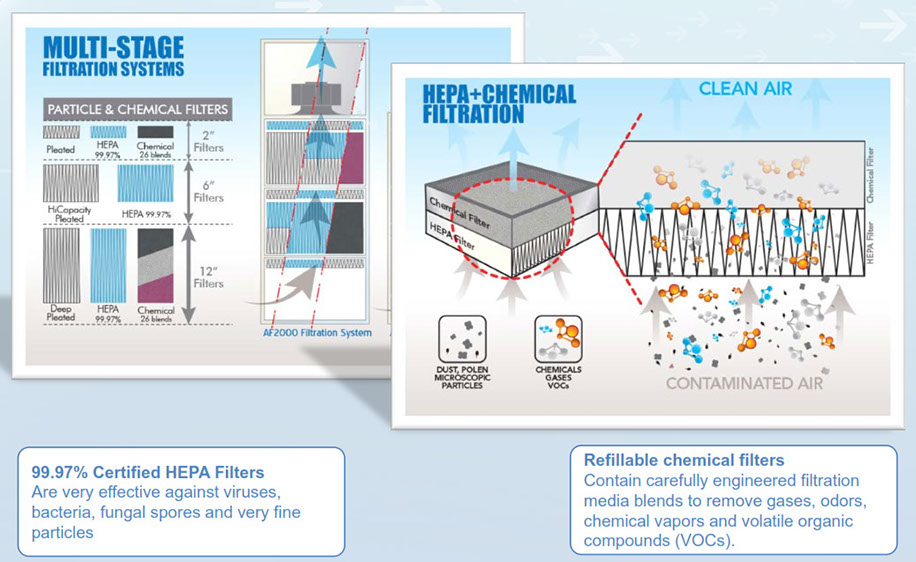 99.97% Certified HEPA Filters: Are very effective against viruses, bacteria, fungal spores and very fine particles
Refillable chemical filters: Contain carefully engineered filtration media blends to remove gases, odors, chemical vapors and volatile organic compounds (VOCs).
MULTI-STAGE FILTRATION SYSTEMS
HEPA + CHEMICAL ODOR FILTER