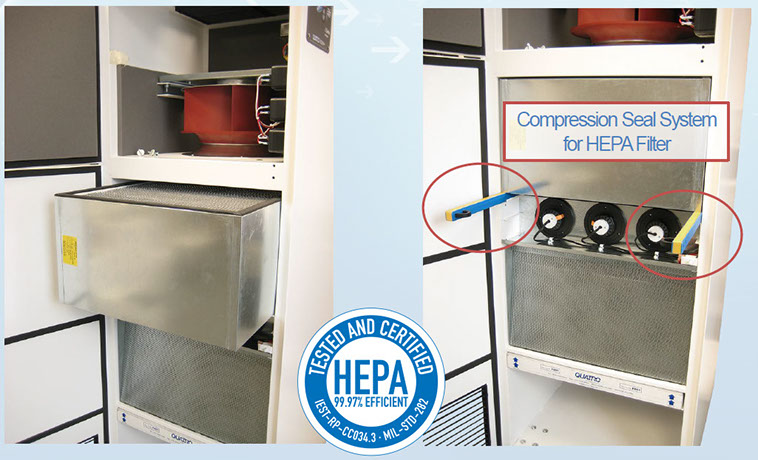 All box style HEPA filters are tested in accordance with the following standards: IEST-RP-CC034.3 MIL-STD-282, All HEPA filters are rated 99.97% efficient
Model illustrated here is the BP2000 series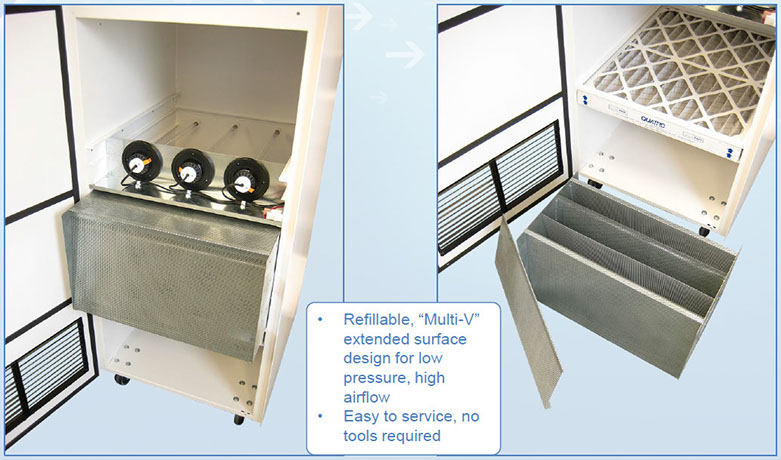 Refillable, "Multi-V" extended surface design for low pressure, high airflow, Easy to service, no tools required
Refillable chemical filters: Contain carefully engineered filtration media blends to remove gases, odors, chemical vapors and volatile organic compounds (VOCs).
Model illustrated here is the BP2000 series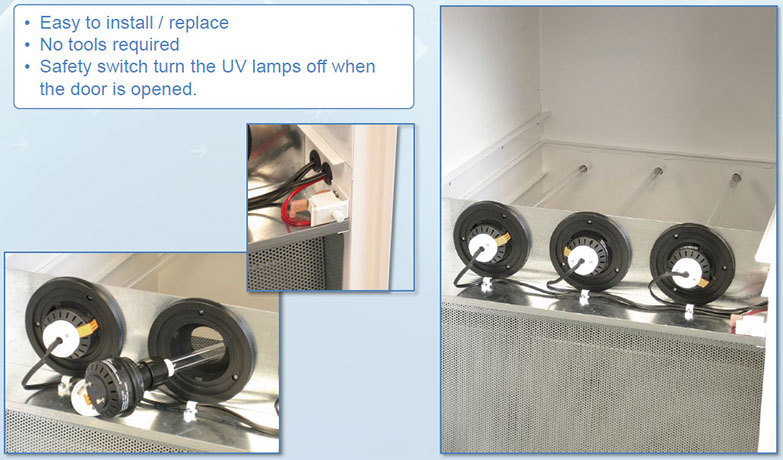 Easy to install / replace, No tools required, Safety switch turn the UV lamps off when the door is opened.
UV disinfection works by killing or rendering harmless, microorganisms in a dedicated environment. These microorganisms can range from bacteria and viruses to algae and protozoa. UV radiation works as a disinfectant by altering the cellular material (DNA) in most microorganisms (viruses, bacteria, and protozoa) so that they cannot reproduce and cause infection. UV treatment systems produce light radiation over a narrow range of wavelengths known to affect most types of microorganisms.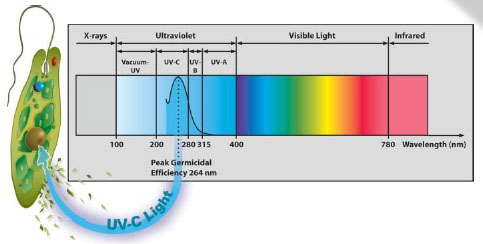 Model illustrated here is the BP2000 series