Intelligent controls, digital speed control , audible and visual alarms, "Autoflow" feature - as debris starts accumulating in the filters, the air flow through the unit decreases. The "Autoflow" feature increases the motor speed automatically to increase air flow.
MULTI-STAGE FILTRATION SYSTEMS
HEPA + CHEMICAL FILTRATION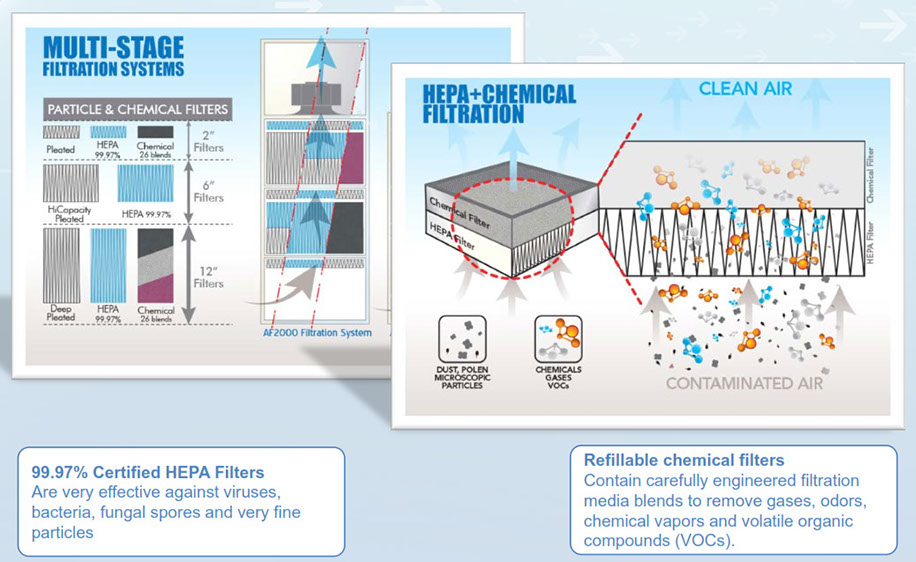 99.97% Certified HEPA Filters: Are very effective against viruses, bacteria, fungal spores and very fine particles
Refillable chemical filters: Contain carefully engineered filtration media blends to remove gases, odors, chemical vapors and volatile organic compounds (VOCs).
MULTI-STAGE FILTRATION SYSTEMS
HEPA + CHEMICAL ODOR FILTER